Maremma is one of the most promising and exciting viticultural areas in Italy. Here, Querciabella found the ideal

ground

to explore and research new winemaking practices.
Located on the beautiful Tyrrhenian coast, Maremma stretches for about 180 km from Livorno in the north to Tarquinia (Lazio) in the south. While the exact borders are difficult to pinpoint, for many, the region's heartland corresponds to the DOC area, limited to the province of Grosseto.
Once a deserted marshland filled with marauders and mosquitoes, this coastal wilderness is now home to prestigious wines that have garnered worldwide attention. In the northern part of the region, Bolgheri, with its winemaking royalty, is widely seen as one of Italy's prime vineyard areas. Travelling south, a different, wilder land is found.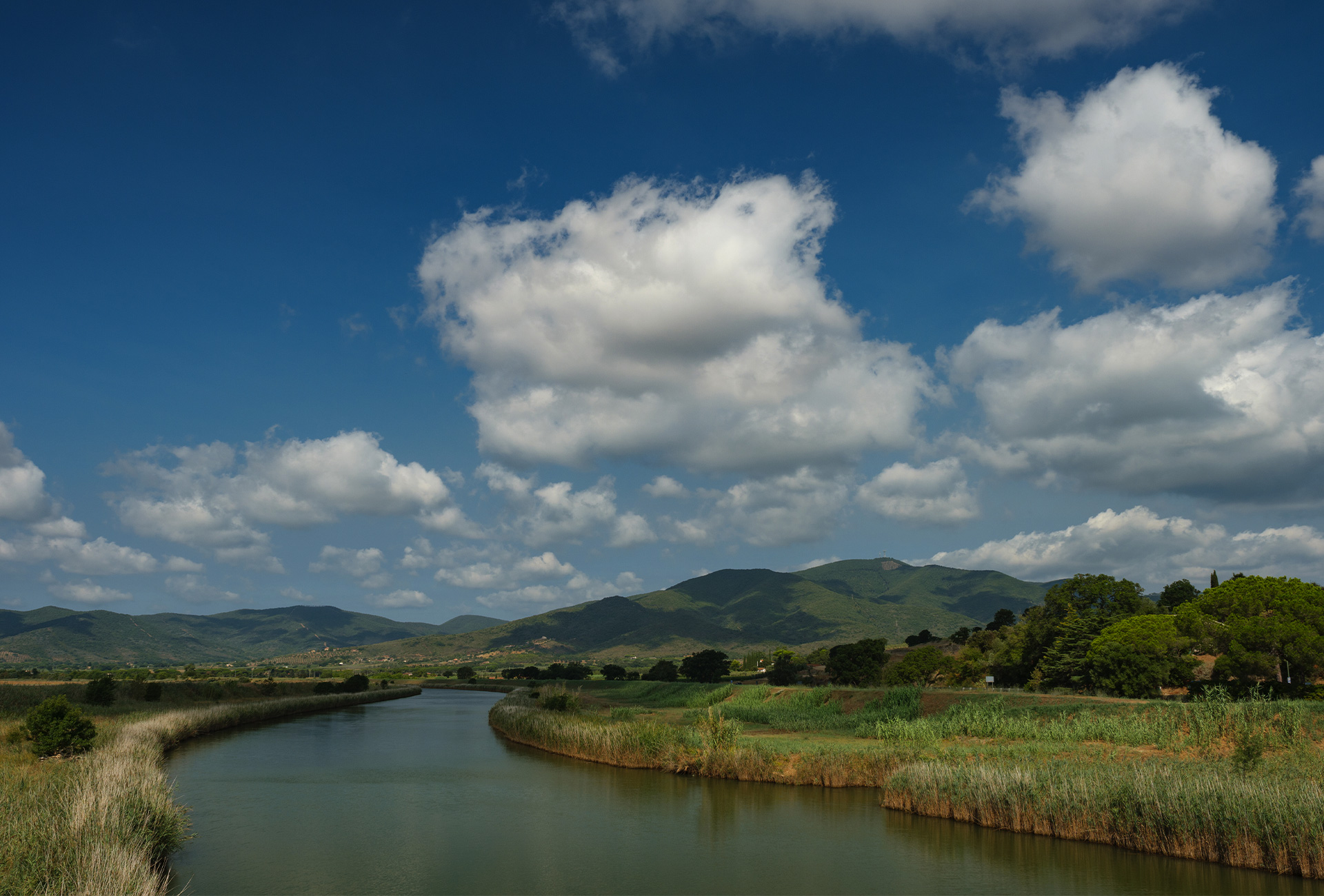 The new frontier of world-class winemaking
The roughed shores of Southern Maremma are home to one of the most pristine ecosystems in Tuscany. Thanks to the benign combination of Mediterranean climate, soil types, unspoilt nature, a wide selection of grape varieties can thrive here. This tremendous potential, along with less strict regulations, has appealed greatly to those winemakers seeking freer experimentation. 
Sebastiano Cossia Castiglioni led Querciabella to be one of the first producers from more established wine districts of Tuscany that settled here at the end of the 1990s, in what is considered the beginning of the region's golden age. Having always pushed boundaries and already pioneered organic farming in Chianti Classico, the team at Querciabella found an ideal environment to explore and research new winemaking practices in harmony with nature.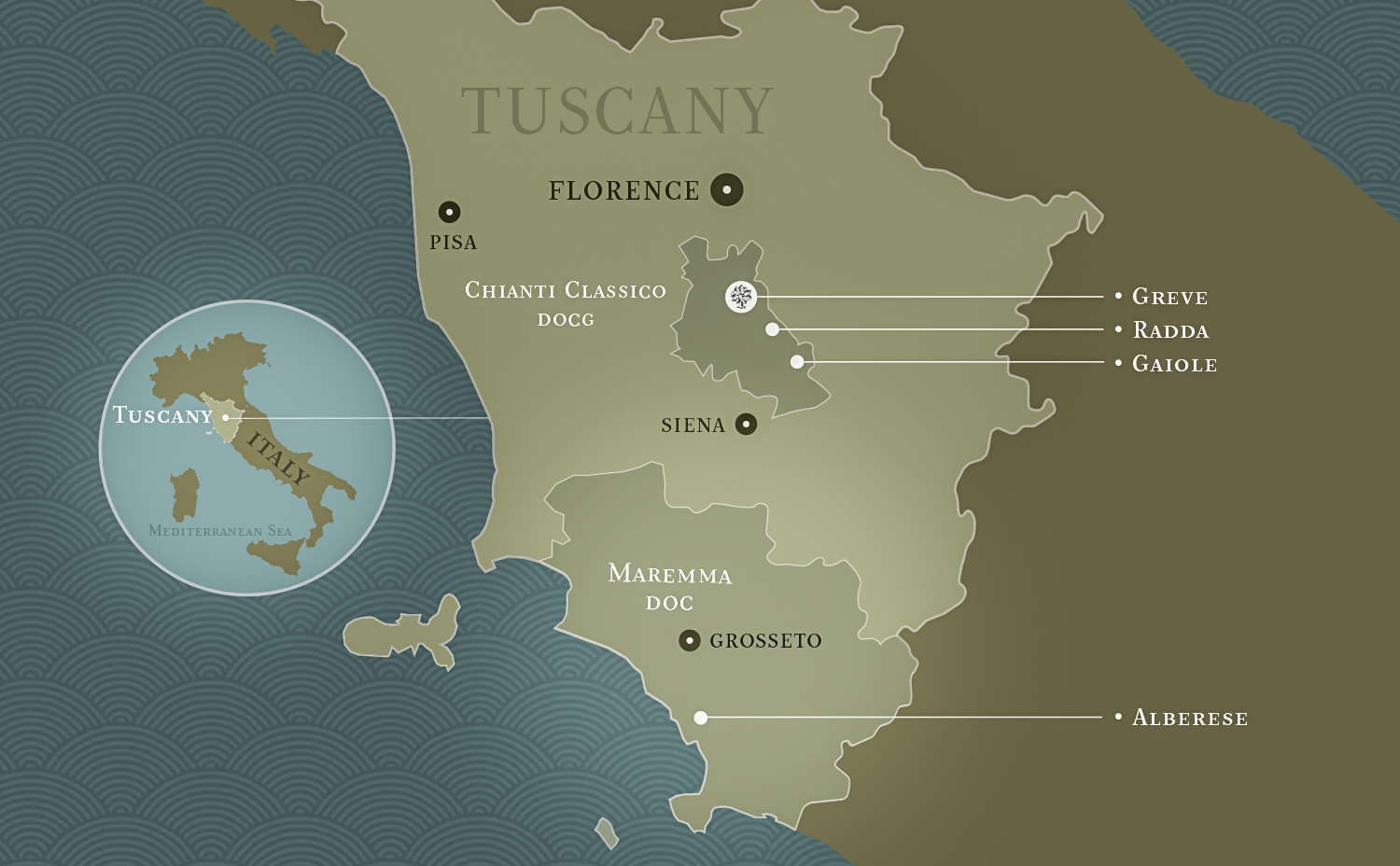 Querciabella sets roots in Maremma
The perfect blank canvas was offered by an agricultural estate in Albarese, south of Grosseto, just a stone's throw away from the sea and sheltered by the Uccellina Mountains. Banditella 1 was acquired in 1997 in an area locally known as Sugherrettaia, where our cellar is still located. In the beginning, there were only a few hectares of vines, which we promptly uprooted as they were deemed not suitable for our viticultural goals. With Banditella 3 (previously Podere Marras) purchase in 2002, we almost doubled our vineyard area to the current 33 hectares.
What to grow was decided in agreement with all the technical team to meet Sebastiano's preferences for the Bordeaux-inspired blends he had in mind. Main plantings of Sangiovese, Cabernet Sauvignon and Merlot in 1998 in Banditella 1, were followed by Syrah and Cabernet Franc in Banditella 3. These varieties are the backbone of our production in Maremma. Today, a minor crop of Petit Verdot and grapes primarily found in the Rhône valley like Mourvedre and the often overlooked Counoise persists, reconfirming our vocation for experimentation.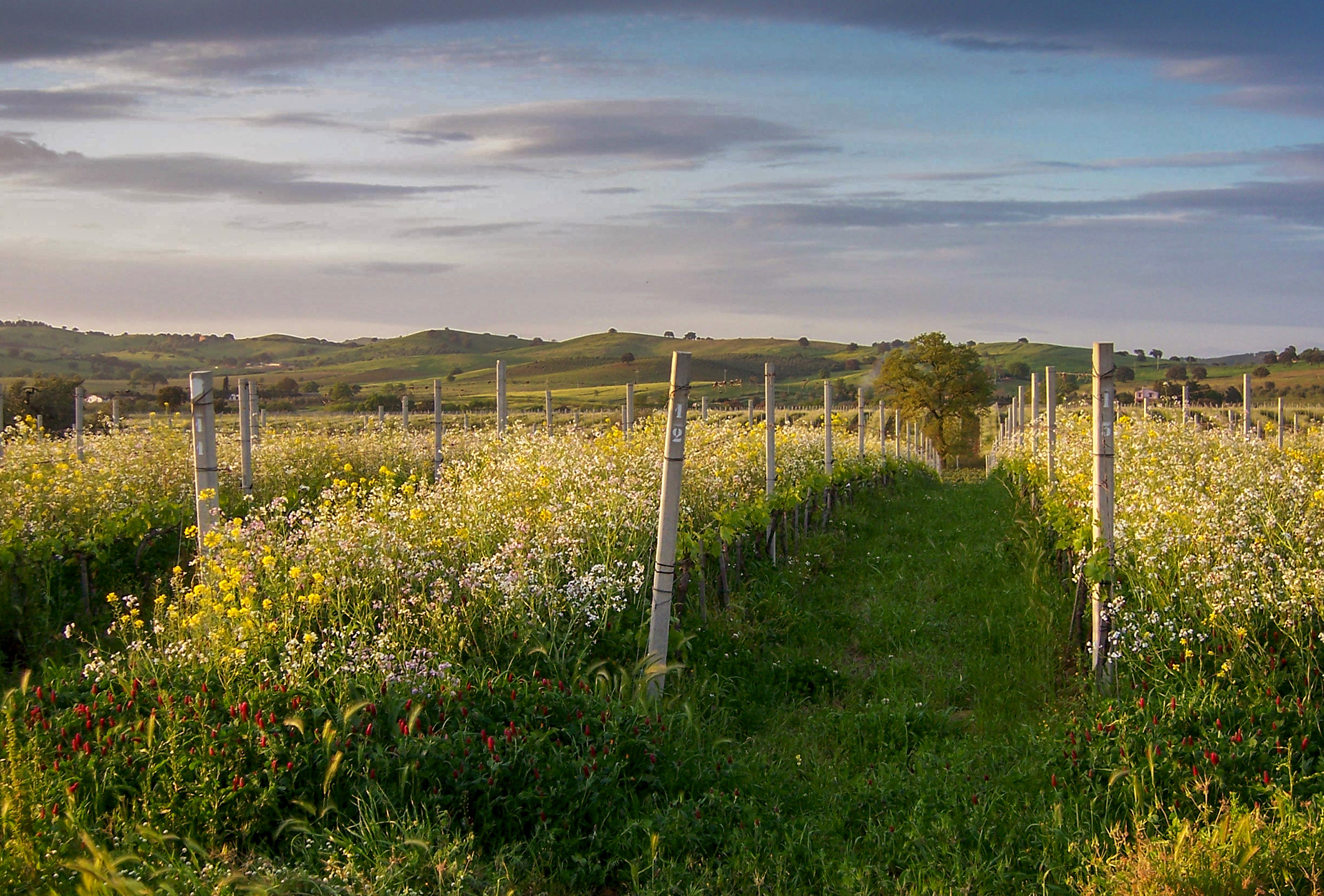 Embracing biodynamics
As the story goes, it was the iconic wines of the "godfather of biodynamics" Nicolas Joly of Coulée de Serrant in the Loire Valley that sparked Sebastiano's interest in this type of viticulture, particularly how it allows each vineyard to express its full and inherent potential.
The decision to introduce biodynamics to Querciabella might come across as impulsive: at the turn of the 1990s, the most esoteric aspects of this philosophy were frown upon, and its practices largely misunderstood. In reality, our choice was motivated by years of commitment to farming in harmony with nature and dedicated research. 
Our agronomist in Maremma, Marco Torriti, along with Querciabella's technical director, Dales D'Alessandro, attended various educational seminars on biodynamics, including a 9-week long course in Piedmont led by Joly in person. Both Leonello Anello and Alex Podolinsky had a considerable influence on our biodynamics approach, especially in these early stages.
Holistic ecosystem at Querciabella
With no time to waste, we started growing cover crops and prepping the soil with the traditional compost preparations. We didn't just consider what related specifically to viticulture; we looked at the broader agricultural context to realise Sebastiano's idea of a holistic ecosystem.
We planted different varieties of ancient grains and beans on the property to determine how they could benefit the soil and the local ecosystem. We even started a bee sanctuary on the farm. Nowadays, being a vegan vineyard, we never harvest the honey and allow the bees to pollinate our cover crops freely.
They seem to be particularly attracted to the beautiful phacelia tanacetifolia (fiddlenecks) and cloves and are an excellent indicator of biodiversity and environmental balance.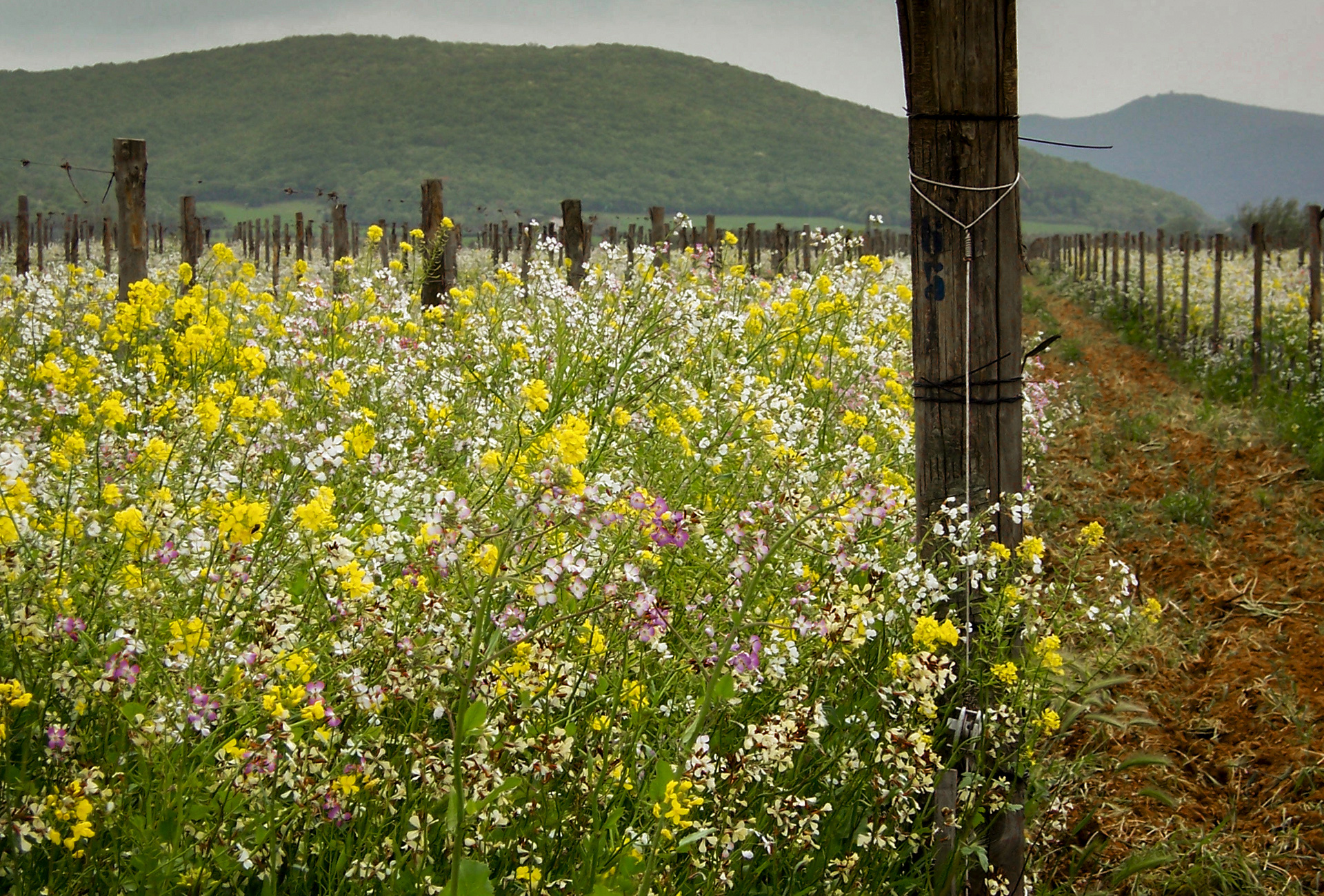 The evolution of Querciabella's plant-based philosophy
Southern Maremma is highly suited to vines due to its iron-rich soil, milder temperatures and proximity to the sea. These conditions also favour organic agriculture and biodynamics – for instance, they help keep disease pressure at bay.
In 2010, under Sebastiano's guidance, Querciabella took another courageous step and became entirely plant-based, replacing animal fertiliser and preparations with green manure. The implications of a vegan choice extend far beyond the exclusion of a few ingredients from the vineyard and cellar. It requires close observation of our vines and the interaction with all the living organism to tailor solutions that maintain balance and heighten wines' site-specificity and quality.
Querciabella wines from Maremma
The first wine we released from our vineyards in Alberese is Mongrana, a blend of Sangiovese, Cabernet Sauvignon and Merlot. Since the first vintage 2005, this harmonious and beautifully vibrant wine has continuously improved and earned global attention. The long list of accolades includes being named one of the 100 Best Wines in the World by Wine Spectator. 
In our relentless quest to express the terroir to its ultimate capacity, we created Turpino. We chose 2007 as the inaugural vintage of this voluptuous, wood-aged blend of Syrah, Cabernet Franc, and Merlot perfectly acclimatised to the maritime climate of our vineyards. The International press appears to appreciate Turpino's flavour intensity and its gracious touch greatly.
Never stop
Starting a project from scratch is exhilarating. It also requires constant evolution to succeed. Initially, in the local fashion, we adopted the spurred cordon training system, which, among other things, is said to reduce quantity for the sake of quality. As our vines matured, we realised that we coveted harmony and vibrancy in our wines, especially in Mongrana. So we gradually transitioned Guyot.
While it would be arbitrary to say which training method yields better results, adopting a cane pruning system implies new wood growth. Bear with us while we get a bit geeky, but limiting the number of wounds on the trunk caused by pruning reduces the incidence of vine diseases such as Esca, hence lowering the need for treatments. 
Challenges never fade, nor does our commitment to finding natural solutions for quality winemaking.
Keep moving forward
Today, Querciabella's estate in Maremma encompasses 42 hectares (of which 33 hectares are vines). As the issue of climate change becomes direr every day, we have one weapon to mitigate the increasing scarcity of rainfalls, violent atmospheric events and soaring temperatures: taking care of our plants and soil enhancing synergies that already exist in nature. 
Balance is the underlying philosophy that motivates our choices. Properly managed land offer an oasis of living species and store more water and more nutrients while reducing the effects of runoff. We foster a virtuous circle, which, if renewed and repeated over time, helps nature and amplifies its resilience.