Any good vegan cookbook will increase your motivation to rid animal products from your diet by showing how delicious, healthy and varied a plant-based lifestyle can be.
Cucina Botanica · By Carlotta Perego
Cucina Botanica tops our list of favourite vegan books. We have been fortunate to work with the author, Carlotta Perego on various occasions and love her professionalism and creativity. Among her many talents, she makes everything look easy and is the right person to help you get more familiar with the concept of veganism and the nutritional aspects of following a plant-based diet.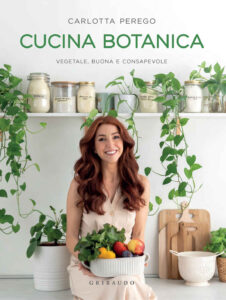 ---
Cucinare per Tutti · By Emanuele Giorgione
The first gourmet cookbook dedicated to Italian Wellness cuisine with over 100 recipes and plenty of suggestions about how to deal with food intolerance, including nutritional advice by dietician Valeria Brembilla. Food photography and styling by Francesca Bettoni of Beauty Food Blog.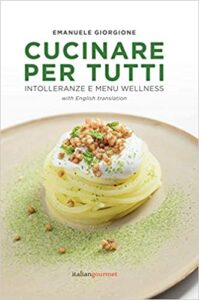 ---
Vegan Baking · By Colleen Patrick Goudreau
This is the "bible" for everyone who wants to master vegan baking. Over 150 familiar and favourite recipes show how easy and convenient baking delectable cookies, cakes, breads and desserts without eggs and dairy can be — all the flavour, minus the guilt, as well as the saturated fat, cholesterol and lactose.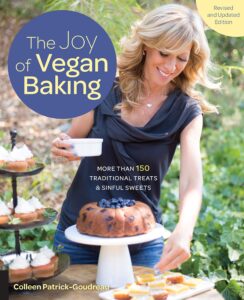 ---
Vegetable Book · By Jane Grigson
Vegetable Book by Jane Grigson. This definitive guide to the selection, preparation and cooking of vegetables is a classic work of reference for good cooks everywhere.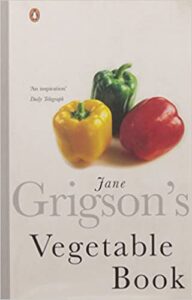 ---
Crossroads · By Tal Ronnen
Recipes from the famous Crossroads restaurant that is reinventing vegan cuisine. The book spans everything from snacks and spreads to soups, pasta, small plates, desserts and cocktails.
---
Nom Yourself · By Mary Matter
The author is passionate about cooking decadent comfort foods, packed with flavor and inspired by classics we all love. The perfect book both for longtime vegans looking for fresh ideas of for anyone wanting to add more vegan meals into their day.
---
Plant Food · By Matthew Kenney, Meredith Baird and Scott Winegard
A beautiful book by plant-based chef, raw food expert and worldwide restaurateur, Matthew Kenney. The book is different in that the recipes are grouped by method such as found sprouted, spun, dried, aged and sweetened and you will be able to cook everything from appetizers to soups and salads, main courses, cheeses and desserts.
---
Plants Taste Better · By Richard Buckley
Richard is chef proprietor of the award-winning Acorn Restaurant in Bath, recognized as one of the world's top vegetarian eateries. In this book he provides over 70 mouthwatering recipes, ranging from simple too extravagant. This is where plants take center stage – a beautiful book!
---
Street Vegan · By Adam Sobel
Recipes from the famous and uber popular food truck in NYC, Cinnamon Snail, this is a super fun book that encompasses all the amazing street foods including beer batter French toast, Korean Barbecue Sandwiches, Sausage Sliders, Bao Buns, Chickpeas "Crab Cakes", Buffalo Wings and of course.. a variety of crazy delicious doughnuts including vanilla bourbon crème brûlée doughnuts and chocolate cake doughnuts, and so much more!
---
Vegan Bible · By Marie Laforêt
This book contains more than 500 recipes fully illustrated. Learn how to make your own vegan cheeses, creams and milks and how to cook astonishing egg-free, dairy free desserts and how to veganize some of the classic dishes you love using regular ingredients from the supermarket. A great resource to show you how inventive and tasty vegan food is!
---
Vegetable Kingdom · By Bryant Terry
More than 150 recipes by author and activist Bryant Terry which is inspired by the African Diaspora to his wife's roots in Asia in modern and compelling ways. Discover why the vegetable kingdom is the most exciting way to cook!
---